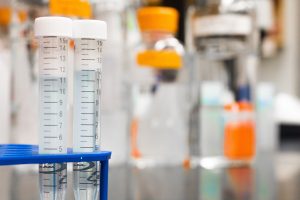 Every year, millions of Americans get sick because of salmonella contamination. In many cases, fresh products reach grocery stores before they can be adequately tested, because current testing methods and procedures are too slow and can take 24 hours for completion.

The bottleneck is bacterial enrichment, a lengthy incubation step to grow pathogens to detectable levels. This step takes 18 hours to complete, and there is no alternative. Until now.

Based on award winning technology from the University of Maryland, pathOtrak has invented a novel technique that separates and concentrates food-borne pathogens without the need for enrichment. This reduces the duration of the testing process from 24 hours to 4 hours or less, from sample to result.

With our solution, food-safety labs will be able to perform 6 times as many tests per day, food manufacturers will be able to release their product faster and with more confidence, and your local grocery store will be safer and fresher.
We're still in development, but hope to release our solutions soon. Please subscribe below to stay up-to-date with our progress!
Stay Informed